IMMORTALITY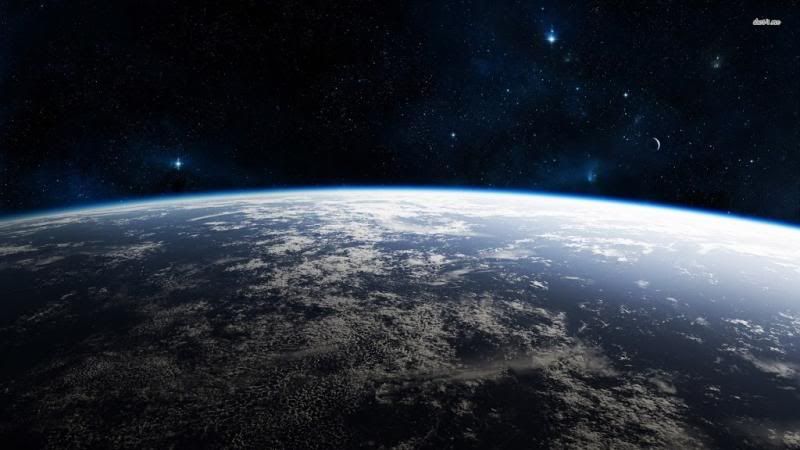 Professor Ryan Cartright beamed at his audience and something inside him told him that the time was right.
Get on with it, fella, that inner voice said, nudging him. If ever there was a time to tell them then this is it! You know that you're right and you know that if you wait much longer it will be too late...
"I have something extraordinary to suggest," he began, and beamed. His audience students with ridiculously high Intelligence Quotients, stirred, suddenly interested. The Professor was famous for his monotonous voice and the complexity of his sentences, a combination which often sent those with a hangover straight to sleep before a single hypothesis was outlined. But this time there was an edge to the sound of his voice. And the gleam in his eyes suggested that something other than complex formulae was bubbling around inside his powerful mind.
"The Big Bang," he pronounced, and smiled. He often smiled, so this was nothing new, but those on the front row were sure they could detected something gigantic in that smile, something that curled the corners of his lips until it seemed they reached the lines under his eyes.
"The Big Bang," he continued, "that cataclysmic beginning to all things we recognise as being part of the Universe. That moment in time when every single thing we can see or touch came into being. That instant when light flooded the dark, light that still floods into the far reaches of existence..."
He surveyed the students in front of him. Janine, on the front row, was his particular favourite., and not just because he'd had sex with her on a better than regular basis. But she was the owner of a magnificent brain. She could see round corners that most students could barely perceive existed.
"There are many theories about what might be at the other end of existence and once it was popular to debate the recurrence of the Big Bang in the sense that when things fall apart there must come a time when gravity will pull them back together again. That maybe the mysterious dark matter we're finding difficulty in locating but which accounts for a large percentage of the substance of the Universe may form a weak but pervasive gravitational force when all else has dissipated, when matter has turned to energy and that energy lit its way for a while before ceasing to be. And then maybe a pervasive but tiny pull, that of the dark matter, will drag the whole lot back together again, until it forms a new singularity, a new point when everything is concentrated into an infinitely dense and minute mass and explodes in another Big Bang..."
"I thought that had been ridiculed," suggested Janine, her face a mask of perfection, her eyes undressing him (he thought) as she asked the question.
"Oh, it has, but not by me," smiled the Professor. "I can't accept that the singularity is a once-in-eternity event and that nothing existed before nor will exist after entropy has drained the Universe of everything. That's like saying that creation was engineered. It begs for God."
Janine nodded, though her eyes suggested that God surely exists and that he was the Professor standing at his lectern in front of her, but then he had mentioned the substance of his lecture to her between carnal bouts over the past few days. That same professor saw the expression on her face and became aware of the beginning of a warm and familiar stirring in his groin.
"The thing is," he said, "I see a possibility if we accept the hypothesis that the Big Bang in in infinitely recurring event, albeit it countless billions of years apart. We all want to live for ever, don't we? I know that it would be the greatest prize if anyone offered me immortality! But it's not possible. Yet in a way life has evolved a mechanism that provides a close relation to immortality, and that is the way we pass our genes down the generations. But what is the point of that if in the end everything vanishes in a recurrence of a Big Bang that recreates everything?"
"Very little," sighed Janine. The other students remained silent, wondering what the point of the lecture might be.
"You know, don't you Janine?" he asked.
She nodded. "Of course," she purred, and thrust her chest towards him as she fluttered her eyelashes.
"It will be a long time before we need to do anything," said the Professor. "Billions of years, in fact. But when the time comes it will be much too late for mere humanity to intervene.
"What we must do for our immortality is establish a society at the very perimeter of the Universe, at that point beyond which no matter will pass before its remorseless return to the singularity, and wait for gravity to grab hold of everything and pull it slowly back towards a new singularity.
"But that will take ages," protested Janine.
"Of course it will! But we and our offspring and a million generations in our future line will be there, watching, waiting, maybe even, with new knowledge, guiding."
"You're insane," came a whisper from the back of the hall.
"Not insane," grinned the Professor. "Tell him, Janine."
Janine stood up, and scowled. "He is right," she said quietly. "He has a dream and it is the biggest thing any man or woman every dreamed. He is going to institute a planetary society, a whole planet of like-minded folks, and he will take it to the very edge of matter and wait. It will take a gigantic period of time. Billions of years, in fact, and even longer as matter coalesces into a new singularity. We can't imagine the time involved!
"But what we are privileged to see, colleagues and friends, is something so very special. What we are seeing here and now is the birth of a new deity, one that plans to be there when a new Universe wakes into being.
"We are witnessing the birth of a brand new God!"
Professor Ryan Cartright smiled and might have spoken again, but he had one huge erection and was suddenly speechless.
© Peter Rogerson 11.10.13